When we talk about fitness fans or Bodybuilding fans to specific, everyone puts in their hard work to look that Olympia level perfect.
Every bodybuilder has a specific go-to part, which they want to develop to the fullest.
Ask anyone how they want their arms to look, some might say Lee Priest and some might say Levrone, but as soon as you ask them how they want their back look, everyone would unanimously point towards Dorian Yates.
Dorian Yates is the six time Mr Olympia legend that most fitness enthusiast look up to, his sheer dedication and his gargantuan mass is the stuff of legends. Many generation of Bodybuilders grew up idolizing Yates, including the 7 time Mr Olympia Phil Heath(irrespective of what he says in his interviews).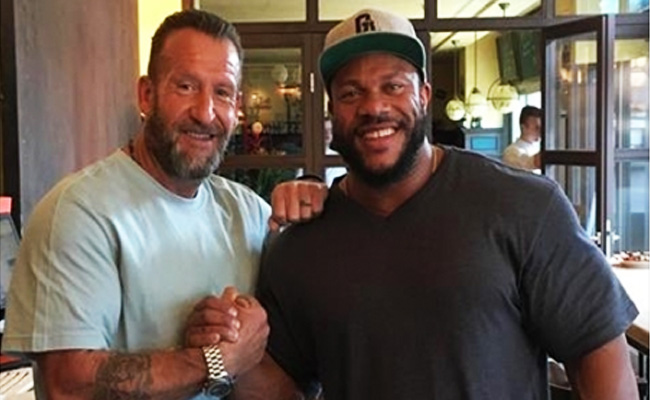 Not only worldwide, but also here in India, people go bonkers about Yates.
A friend of mine once said that it was his lifelong dream, to interact with Yates and probably ask him a thing or two about Bodybuilding. He then immediately refrained from this idea, considering both him and Yates are continents apart!
Considering what is happening right now…I wish I could tell him that is dream…is about to turn into reality.
You guessed it right…Dorian "The Shadow" Yates is coming to India!
If the announcements are to be believed, Dorian Yates might grace India for the 2019 BodyPower Expo in Mumbai, on the 11th and 13th January, he will represent his own brand DY nutrition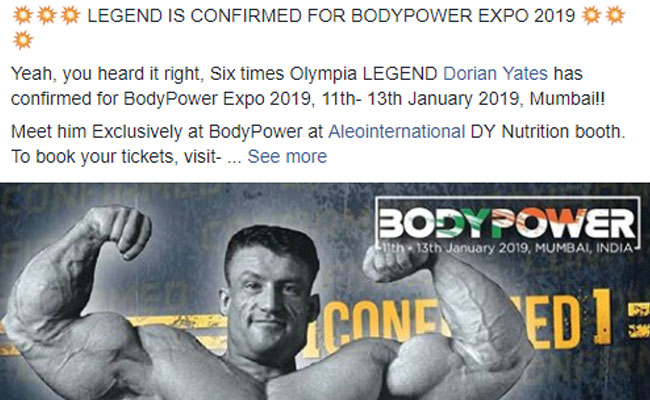 This could be the dream come true for a lot of fitness fans (including me!), and not only that, it is also a huge leap for India's Fitness movement which is growing rapidly.
For more updates on the fitness world subscribe to Googly Mania.